F2 Speedster WORLDCUP RS - GS Factory Racer!
Perfect matching combination of l
ightness, quick reaction and comfortable comportment. Not merely matching with S-Flex plates and moreover compatible to many plate systems on the market to offer perfect grip in just about every situation. Awesome balance in mid to wide turns for unconditional control in speedy courses. The torsion of the Speedster WC RS is tuned a little softer than of the Proto. It features a massive rebound, unbelievable stability and edge grip that will provide pinpoint control for the fastest lane for short and mid-radii turns.
Features:
G60 Douglascore
Vario camber
Titanium construction
Razor Tuning
Higspeed Nano Racebase
Stone diamond finish
Flex: 9 | Target: GS Competition
スノーボード • Snowboard • Tavola • Deska • 스노우 보드 • Board • Tabla • Boarde • Σανίδας • Daska • Tábua • Prkno • Brett • Сноуборд
F2 Speedster WORLDCUP RS 2021-2022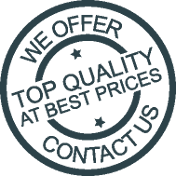 F2 Speedster WORLDCUP RS
Brand: F2
Model: 2021-2022
Availability: Contact Us